Initial consultations are free. During our initial consultation, we will discuss your legal situation honestly and candidly. Remember, once you speak with me about your situation, I am bound by attorney-client confidentiality (even if you decide not to hire me). I encourage you to bring in family members and/or friends to discuss your concerns. For criminal defendants, your future may significantly impact your loved ones. We will spend as much time as needed to review your options. This initial meeting is very important, to me and to you. I will do my best to show you how my experience can work for you, and hopefully, by the time this initial meeting is over, you will be ready to hire me for any of your legal needs.
During this initial consultation, you will immediately discover that my rates are lower than those of other attorneys. I maintain reasonable rates because I want to keep legal fees affordable for those people whose personal freedoms (criminal defendants) and personal circumstances (families) are most in jeopardy. Retainers are required for anticipated long-term issues. Payment is required before any formal legal work can be done.
Visa, MasterCard, Amex & Discover Accepted through PAYPAL.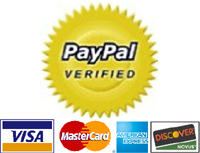 Make your online payment below.